Governance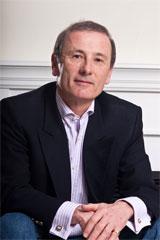 Bruce grew up in Victoria attending Glenlyon Norfolk School, Brentwood College and UVIC graduating with a BA (Honours) in English Literature and Linguistics. Having travelled extensively in his youth, he gravitated towards the travel business in Toronto (12 years) and London UK (12 years) specialising in retail and wholesale travel and the then popular charter flight business. He returned to Victoria where he was involved commercial real estate and several Charity Boards. He served on the Boards of Victoria Civic Heritage Trust (Vice-Chair), Glenlyon Norfolk School Society (Chair), Glenlyon Norfolk School Foundation (Chair), Garth Homer Society (Chair), Garth Homer Foundation (Chair) and the Brentwood College Society (Chair, Nominating & Governance Committee). Health, education and exploratory travel have been Bruce's focus and he believes that the three are related and can be shared with those he serves at Garth Homer.
Catherine Lord
Vice-Chair, Garth Homer Foundation
Catherine joins the Foundation after ten years on the Garth Homer Society Board and has over 30 years of experience in her career in technology and business strategy. Catherine works on transformation in organizations of all sizes and focuses on long term sustainable structures.
As a collaborative leader, Catherine brings curiosity to the table, believing that together, all people have the power to change, improve and challenge each other in positive ways.
Catherine has a BSc. in Health Informatics from the University of Victoria and is currently working towards her Masters in this field. Informatics aligns data, information, and knowledge in a way that can improve human health. She is passionate about the use of technology to help scale, measure and improve positive health outcomes.
As an active ally, Catherine is committed to continuous learning for diversity, equity and inclusion, seeking opportunities for Truth and Reconciliation, and creating richer diverse spaces.
Susan Barcham, Executive Director, Garth Homer Foundation
Kevan Stove, GHF Board Director
Chris Lovelace, GHF Board Director
Chris is the Director of PNG HHISP (Papua New Guinea Health and HIV Implementation Service Provider) since February 2019.  He has a long history in health and international development.  Early in his career he was a public servant for the Province of British Columbia, Canada including from 1982-1991 (and 1995) in the senior management of the Ministry of Health.  Chris was the Director-General of Health and the chief executive of the Ministry of Health in New Zealand from 1992-5.  He moved to the World Bank in 1996 where he served in a variety of capacities including Director for Human Development in the Europe and Central Asia Region, Director for Health Nutrition and Population for the Human Development Network, country manager in both Central Asia and East Africa and Senior Adviser HNP/Program Leader for Health Systems Strengthening for the Africa Region, retiring in 2012.  From September 2012-2016 Chris was a Principal Associate with Abt Associates, working primarily on the Health Finance and Governance Project funded by USAID, retiring December 2016.  He continued to take on short term consultancies in international health (e.g. Gates Foundation), until accepting the appointment by Abt with HHISP.
John Davies, GHF Board Director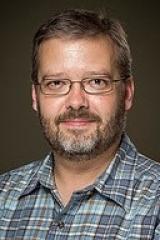 Brock Campbell, GHF Board Director
Brock Campbell is a Partner at The Graphite Group Chartered Professional Accountants. With over 15
years of experience in public accounting, he focuses on tax preparation and planning for individuals,
estates and corporations in addition to assurance services and financial statement preparation. A native
of Edmonton, Alberta, Brock was a professional classical musician holding Principal Tuba positions with
the Victoria Symphony Orchestra, New Mexico Symphony (USA) and the National Youth Orchestra of
Canada. An advocate of life-long education, he has degrees in music from the University of British
Columbia and the University of Alberta. He was an instructor of accounting at Camosun College and is a
taxation technical reviewer for pre-certification programs at the Chartered Professional Accountants of
Canada. In his spare time Brock enjoys golfing and is training to obtain his private pilot license.
Christine Macdonnell Bishop, B.A. (Hons) LL.B. LL.M