Governance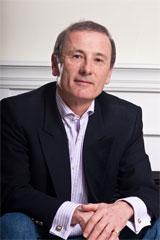 Bruce has a deep connection to the Garth Homer mission, as the nephew of Garth Homer after which the Society and Centre were named. Bruce pairs his business, marketing and governance experience with a passion for making a difference in the lives of adults with developmental disabilities.
He served as the Chair of the Garth Homer Society until 2014 and has also served on several boards, including as Chair of the Glenlyon Norfolk School Foundation, the Victoria Civic Heritage Trust and currently with the Board of Brentwood College School. Following his work as a CEO for a national travel organization based in Toronto and the UK, Bruce is currently the CEO of a private investment and real estate holding company.
Judith Scott is the owner of Budget Car and Truck Rental and Sales in Victoria. She is a long-time Victoria resident and community supporter who is passionate about supporting the work of the work of the Garth Homer Foundation. Judith served as Board Chair of the Garth Homer Foundaton from 2002 to 2012 and currently sits on the Board as past Chair.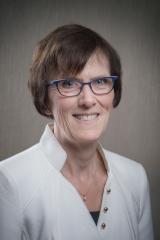 Karen Kesteloo CPA CGA TEP C.Dir, Secretary & Treasurer
Karen Kesteloo is the principal of BKG Consulting Group Ltd. As a Chartered Director, her area of interest is adding stakeholder value through excellence in corporate governance. Ms. Kesteloo is a public board member of the College of Chiropractors of BC, former Director of Coast Capital Savings Credit Union, former Governor of Royal Roads University, and former Provincial Appointee to the Victoria Police Board. Ms. Kesteloo holds the designations of Chartered Professional Accountant, Trust and Estate Planner, and Chartered Director.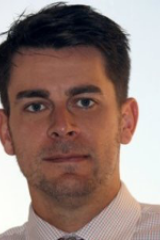 Owen Madrick, Additional Director
Owen Madrick is the Vice President of Finance at RentMoola Payment Solutions Inc., one of North America's leading fintech companies. As a Chartered Accountant, his key responsibilities include cash flow management, financial forecast modelling, budget preparation, compiling audited financial statements and compliance with taxation authorities and security commissions. Owen has experience in public practice accounting, real estate and not-for-profit industries, being one of the founding board members of Move Adapted Fitness Society of B.C., bringing physical fitness to individuals facing physical disabilities.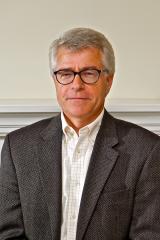 Alan Moyes - Garth Homer Society (ex officio)
As the Chair of the Garth Homer Society, Alan also serves on the Garth Homer Foundation board. He was a strong history with the Society as a longtime board member and supporter. Alan was in private legal practice for several years before returning to UVic to obtain his Master of Public Administration. Alan then joined the BC Government where he worked for more than 25 years, primarily in the Ministry of Health doing policy and legislation. Alan is a native Victorian with experience as a member of both community and regulatory boards.